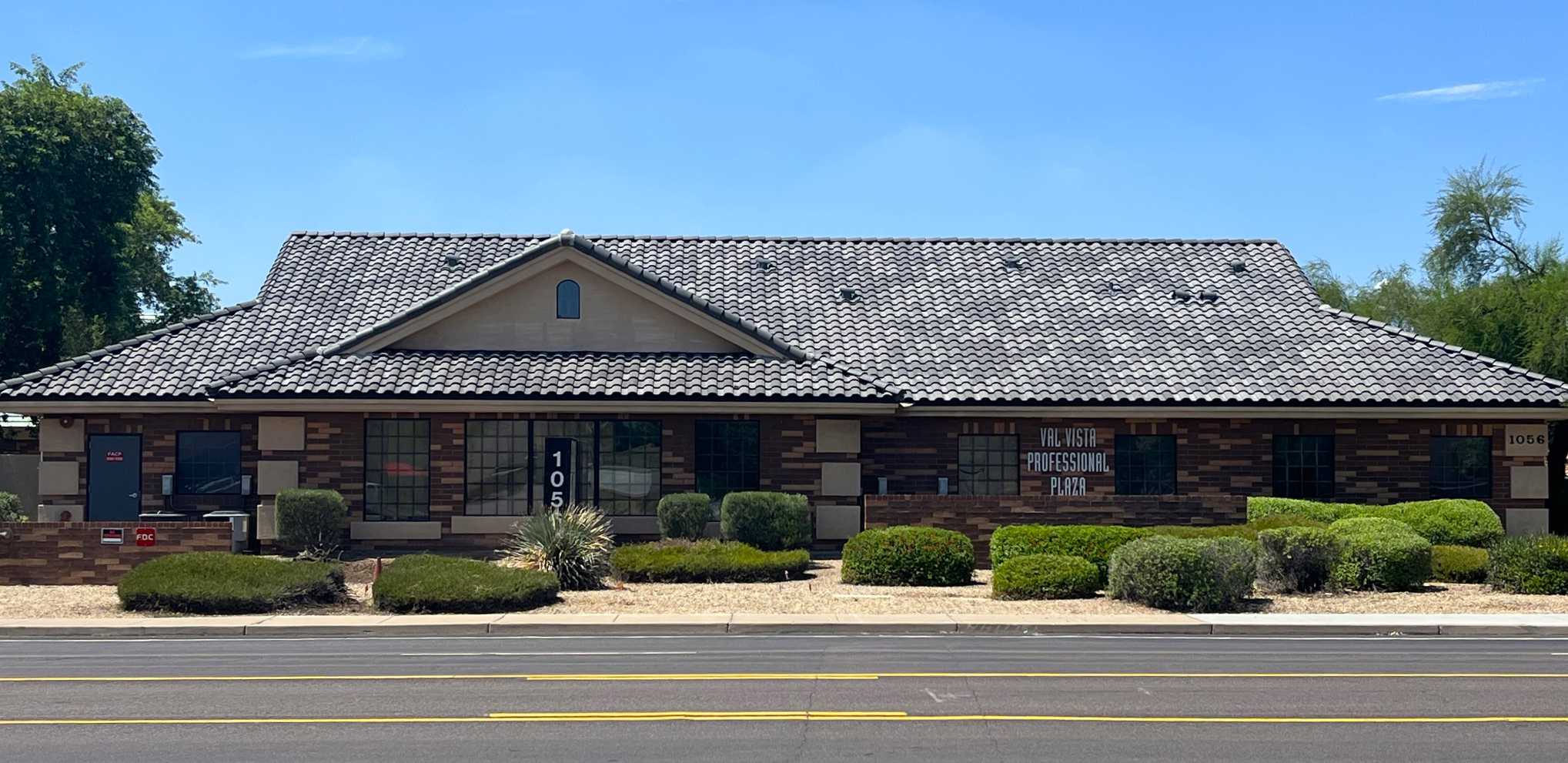 DIRECTIONS TO OUR OFFICE
We are happy you are interested in coming to visit us. We have had some of our new patients struggle to find our office, a frustration we are trying hard to alleviate. The most confusing part of this all is that there is a parking lot entrance just south of us that leads into a shopping center. It's easy to turn in there and get very confused that you can't find us. Our parking lot entrance is just north of our building, past the shopping center.

Remember, our phone number is (480) 832-1375.
COMING FROM THE NORTH
If you are coming from the north 202 or just north of Southern it will be on your right hand side. Coming south on Val Vista you will drive past Pueblo St and then right after the entrance to the Val Vista Greens community is our parking lot entrance. If you pass the building you have gone to far.
COMING FROM THE SOUTH
If you are coming from the south 202, the I-60, or south of Southern it will be on your left hand side. You will drive north on Val Vista and past the shopping center on the north west corner, we are right after that. The entrance to our parking lot is just past our building, not before.
---