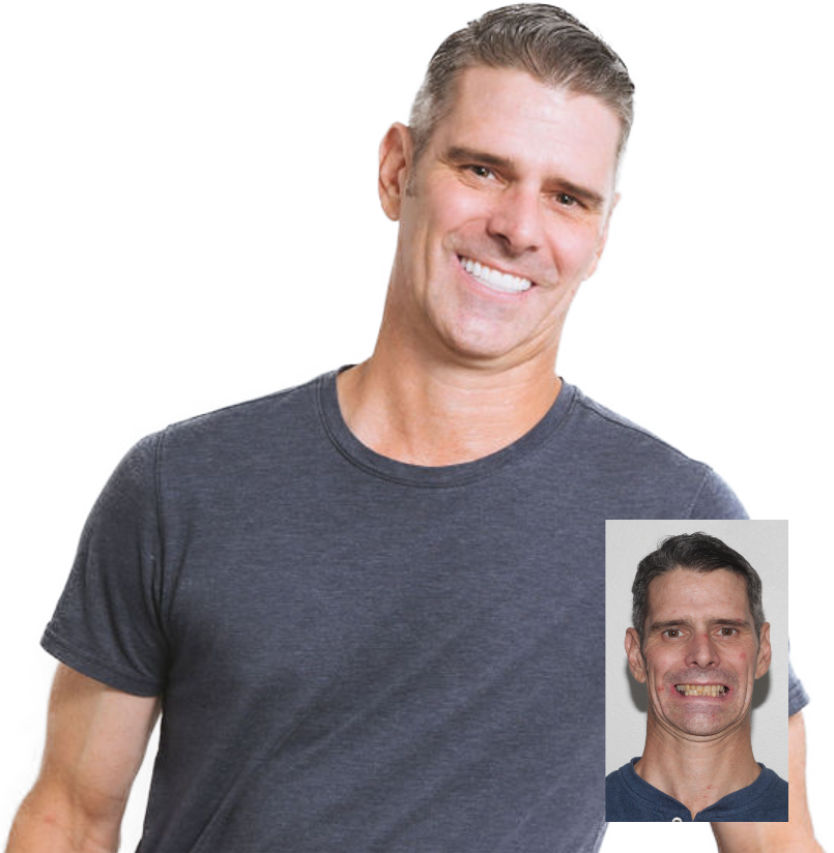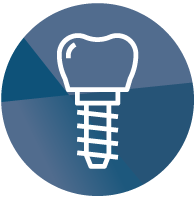 REVIVE YOUR SMILE.REVIVE YOUR CONFIDENCE.REVIVE YOUR LIFE.
Our package includes extractions, your temporary teeth (inserted the day of surgery), and then your permanent teeth (after the bone has fused to the implants), all with a lifetime warranty.
The national average for the same treatment is around $25,000 per arch, and that's without a lifetime warranty, this means you are getting a great deal. And that's even before the details are discussed.
What do we mean by details? We are specialists in tooth replacement who build your teeth under the same roof with our in-house dental lab. We have been doing this long enough to know the best materials and best methods to deliver high quality, predictable outcomes. Come in for a consutlation to discuss this further.
Looking for a reason to smile again?
Revive Dental Implant Center offers the most attractive, most natural, and most comfortable replacement for missing teeth.
Our doctors at Revive Dental Implant Center are specialists in the All-On-4® procedure and all other dental implant options. They are ADA recognized, certified specialists. We have limited our practice to dental implants, with a focus on the All-On-4® procedure. We are right here in Mesa, AZ serving people in Mesa, Gilbert, Chandler, Scottsdale, Tempe, Queen Creek, Phoenix, and surrounding areas. We have patients coming from all over the state and the entire nation.
Why would I consider the
All-On-4® smile solution?
You are not alone in this—the American College of Prosthodontists shared that 36 million Americans are missing all their teeth in at least one arch (upper teeth, lower teeth, or both).
When you lose your teeth, you lose so much more than just teeth. Everyone is different with a unique set of struggles. Read on and see if any of these resonate with you.
The first thing you will notice (if you haven't already) is loss of confidence. That is likely confidence in smiling at your family and friends, but also the confidence to eat the foods you might want. People with dentures are limited to only some of the foods they would otherwise eat. Many people with dentures also struggle with speech…finding that people struggle to understand them, especially on the phone. This lack of confidence and struggles with speech can really become frustrating in social situations.
When you have missing/failing teeth or dentures, you have a fraction of your chewing ability. Foods like meats, nuts, fresh vegetables and fruits, and even some of your favorite treats become a challenge to enjoy. Imagine trying to bite into an apple with a set of dentures and you quickly understand the value of dental implants. Another thing you lose in settling with a denture is the taste of the food. When you cover the taste buds on the roof of your mouth with a denture, it changes the way you taste your food, something often more frustrating than not being able to chew.
There is a very important, but less noticeable, side effect of missing teeth. The bone that surrounds our teeth is a 'use it or lose it' situation. When you lose teeth, bone loss happens (more rapidly with dentures and four times faster in the lower jaw). When implants are placed in the bone and the bone fuses to them, bone doesn't dissolve away. Implants are the only way we have to maintain bone when teeth are gone. There are even instances where we see bone growth around implants.
The All-On-4® concept replaces your teeth so you maintain your confidence, speech, chewing, taste, and bone. Come in for a consultation at our Mesa, AZ office to see how dental implants will change your life.
Hear what Dr. Farley has to say regarding Implants vs Dentures.
Hear Hazel's experience with her dentures and why she chose dental implants.
REVIVE YOUR SMILE. REVIVE YOUR
CONFIDENCE. REVIVE YOUR LIFE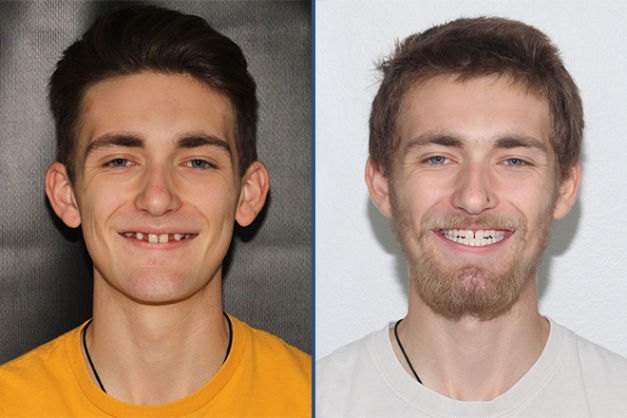 "There's a whole new experience to what I can do. I ate an apple, normally, for the first time in my entire life. I can actually enjoy more than I could have before."
- Logan A.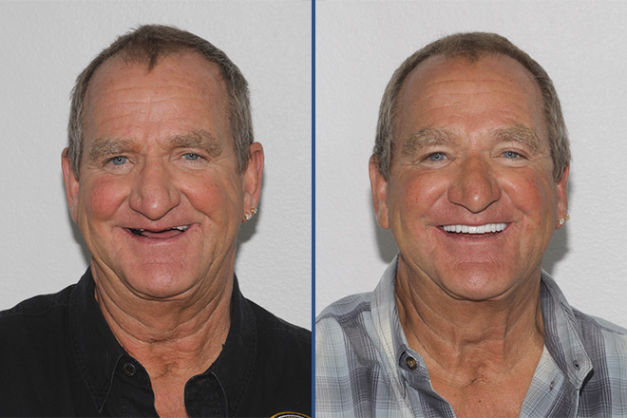 "They actually care; cared about every little thing. I wouldn't go any other place. I have never been happier in my whole life."
- Dana W.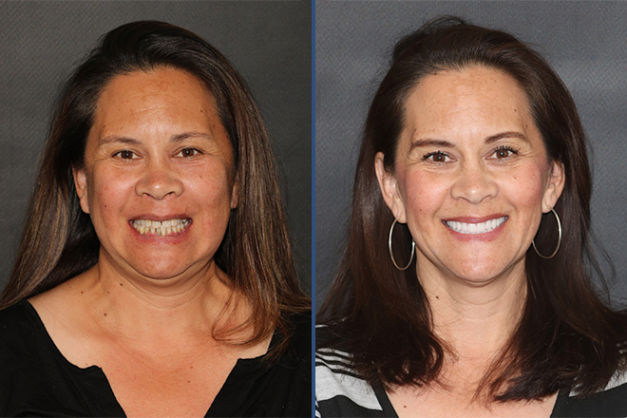 "I can eat a slice of apple, I can chew on steak. I have a beautiful smile. I smile with confidence, I can talk to you face to face. It's changed my life."
- Christina G.
Implants are as easy as 1-2-3
Free All-On-4® Consultation & Imaging
Meet with the team and we will evaluate you to see if you are a good fit for this procedure. We'll discuss your goals and concerns, take some digital images, and review total treatment costs as well.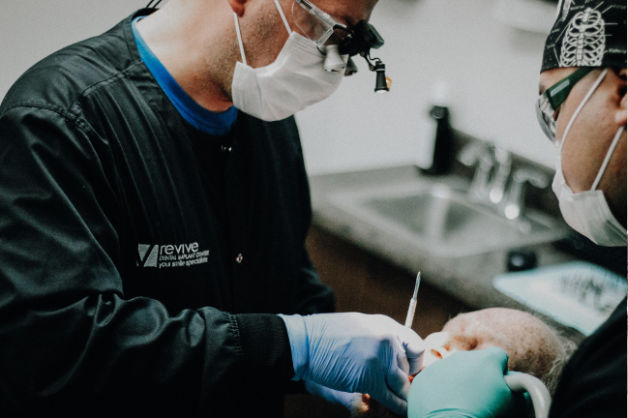 The Procedure and the Results
Under sedation, we place 4 implants and fit you for a natural looking arch of teeth. Not a typical removable denture, instead, it's attached to the 4 implants and feels comfortable enough to eat anything!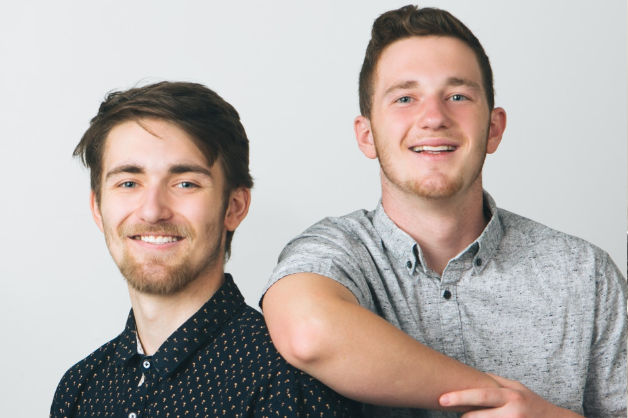 Natural-Looking Teeth and a Happy Smile
By the end of your journey you will have a full set of natural looking teeth. You will be able to smile with confidence and eat all those foods you've been missing.
---
All-On-4® Dental Implants FAQ
Dental implants come in all shapes and sizes. There are literally thousands of implants world-wide. In a nutshell, dental implants are a titanium peg that replaces the root of a tooth—it becomes an anchor in the bone to support a single tooth, a bridge, or a full arch of teeth. The reason dental implants work so well is that your bone fuses to their surface, making them part of your body. This is how it maintains your bone. Titanium is a unique material for this purpose because it 1) is strong enough to withstand the forces of chewing, 2) is very biocompatible (meaning the body accepts it readily), and 3) undergoes osseointegration (fancy word for fuses with your bone). Having titanium dental implants mean you can smile with confidence because your smile isn't going to fall out of your mouth. We want as many people in and around Mesa to enjoy dental implants. We have a whole page devoted to dental implants if you would like to learn more about them.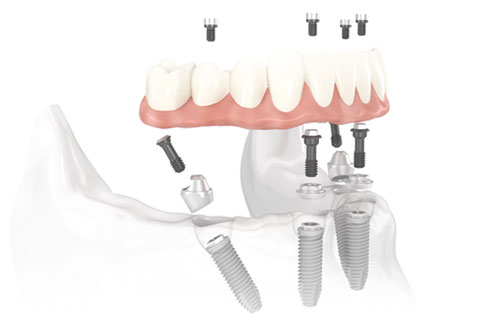 All-On-4® specifically replaces a full arch of teeth, not just a single tooth. To be clear, this concept goes by many names. They all mean the same, but this can also be called: All-On-four, Teeth-in-a-Day, hybrid, hybrid bridge, fixed bridge, implant-supported bridge, or fixed denture. The All-On-4® term got its name when dentists saw great success supporting a full arch of teeth with as few as 4 dental implants, hence the term "all on four" as in "your full arch of teeth all on 4 dental implants". Prior to this, it was believed you had to have 6-8 implants.
All-On-4® is an option for people with no remaining healthy teeth. It replaces a full arch of teeth quicker, cheaper, and more easily than other fixed implant options. It is notable better than its alternatives, the overdenture or traditional denture. The All-On-4® solution looks and functions like natural teeth and because of the support from the dental implants, gives you back 95% of your chewing. With the dental implant technology available today, there is no reason people have to suffer with a denture. All of this on just 4 dental implants!
The reason the All-On-4® concept took off had very little to do with the cost of fewer implants. It has everything to do with a balance between 1) sufficient bone to support the implants and 2) support and stability to the teeth. By using just 4 dental implants, you can put the two toward the front of your mouth more straight up and down (like your tooth's roots were), but do something unique with the back two.
In the upper jaw, you usually have plenty of bone in front of your sinuses. But in the back where your sinuses are, there is usually very little. To avoid having to graft the sinus, these back two implants can be placed at an angle that follows where the bone goes, just in front of your sinuses.
What if you don't even have sufficient bone in front of your sinuses…well, don't give up. If traditional implants are truly not a possibility, we have options for you. In extreme cases, we utilize zygoma implants, that are able to reach other areas of bone that everyone has.
In the lower jaw, we have the same solution for a different problem. There is a very large nerve running through your lower jaw. It is almost the width of a pencil, so it often gets in the way of placing back implants…especially if you've been without your back teeth for over 5 years. The nerve ends about where your premolars are/were. By angling these back two implants in your lower jaw, you can get better stability to your full set of teeth, while steering clear of that nerve.
Now that you understand why we often use 4 dental implants to support an arch of teeth, know that if you have enough bone, we are happy to place more than four dental implants. And these extra implants will not raise the cost of your new smile…it's a package deal.
Because every jaw is different with a unique history, we won't know how many implants are right for you until we can evaluate your bone. Something truly wonderful we have in our Mesa office is a CT scanner. This gives us a three-dimensional view of your jawbone and comes free with your consultation. It has never been easier to quickly know how much bone you have for an All-On-4® set of teeth.
Having a three-dimensional view allows us to not only measure the volume of bone, but to also take it one step further…and often another step more. We have software that allows us to put implants right into that 3D view of your jaw. We can instantly know what implants will fit it your jaw. This virtual plan can be 3D printed on our printer and used as a guide during surgery.
The short answer to this question is yes.
After the surgery, as long as the implants were tight enough upon placement, we are able to attach teeth to the implants immediately. This is possible because the load is spread across all the implants which are placed throughout the entire arch. Much like 4 legs on a chair provide adequate support, well spread out implants provide ideal support to your new teeth.
It is important for you to understand that this set of teeth given to you the day of surgery is a temporary set. Because you just had surgery, we need to wait until the bone and the gums heal. After the bone has fused to the implants (typically just a few months), we can build your final teeth. Wearing the temporary set gives you a chance to evaluate your new teeth so that we can customize the final teeth to your liking.
Unlike most dental offices and implant centers, at Revive Dental Implant Center, the lab is part of the practice.
Here's a great summary on some of the All-On-4® highlights we've been discussing throughout this page. We know this comes with a large cost and want you to understand why this investment is worth the cost.
Looks and functions like natural teeth
Porcelain looks like enamel
Confidence to eat whatever you like (yes, even meat and apples)
Ability to enjoy food because you can taste it
Fully customized smile
Receive a new smile in just one day
Replaces all the teeth on fewer implants
Teeth don't move or fall out
Helps keep the bone you have
Maintain up to 95% of chewing ability
Preserve your facial structure
Can last a lifetime
If you have read this whole page, you already know the answer to this question, but here it is again in a concise format. Comparing the All-On-4® concept to a denture is like comparing apples to oranges. But only one allows you to easily eat both.
Dentures are bulky and often uncomfortable
They can fall out or move when talking, laughing, coughing, sneezing, or anything else you do
Limit the foods you can eat or how you enjoy them
Often cause soreness on your gums
Accelerated bone loss, especially in the lower jaw
Over time require remakes and refitting to adapt to the changing bone underneath
Usually require adhesives to hold in place (though this doesn't always work)
Struggles with speech due to the feeling of a full mouth with moving parts
---