Dr. Howell is a caring and empathetic professional who has a passion for helping others and for creating new smiles. Dr. Howell brings a unique perspective to treating his patients due to his additional education and training as a prosthodontist—a dentist who specializes in the restoration and replacement of teeth. His advanced understanding is a result of three additional years of training that allow prosthodontists to approach situations with a special vision and perspective completely unique from a general dentist.Dr. Howell grew up in Wyoming as the oldest of five children. Working for his father, an engineer, most of his youth, he gained valuable lessons in precision and discipline while spending summers on construction sites across many states. Dr. Howell did his undergraduate work in Biology and Public Health at Utah State University. He then earned his Doctor of Dental Medicine degree at Case Western Reserve University in Cleveland, Ohio, and completed a Master of Science and Certificate of Specialty in Prosthodontics at The Ohio State University in Columbus, Ohio.
During his three-year prosthodontic residency beyond dental school, Dr. Howell focused on comprehensive oral reconstruction and received extensive training in dental implants. While serving as chief resident, Dr. Howell had the opportunity to teach and mentor other residents and dental students in many different areas of prosthodontics. This helped foster a passion for education, which he enjoys sharing with his patients and other dentists. He continues teaching by lecturing to groups of dentists nationwide on the
All-On-4®

dental implant technique
.
During residency, Dr. Howell was trained in all aspects of dental laboratory work and fabricated his own dentures and partials from start to finish for his patients. This valuable laboratory training was key in helping Dr. Howell to customize each prosthesis in-office and monitor the work that returns from his dental labs. This unique level of experience and attention to detail is key to providing the level of excellence that his patients deserve.
Co-Founder and Creator of...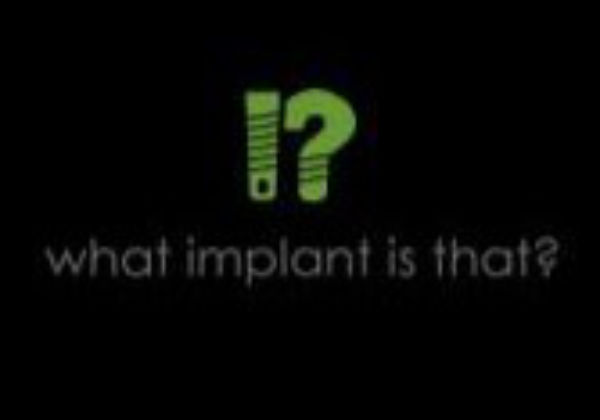 What Implant Is That?
whatimplantisthat.com is a free resource to the dental profession.
We are in the business of trying to help you identify dental implants through merely looking at your patient's radiographs.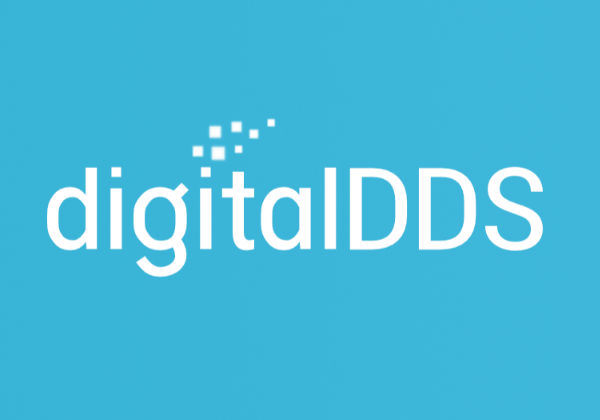 DigitalDDS
Master Digital Dentistry
One destination for everything you need to learn about digital dentistry; software, equipment, etc. Register for free to get notified of updates and new content.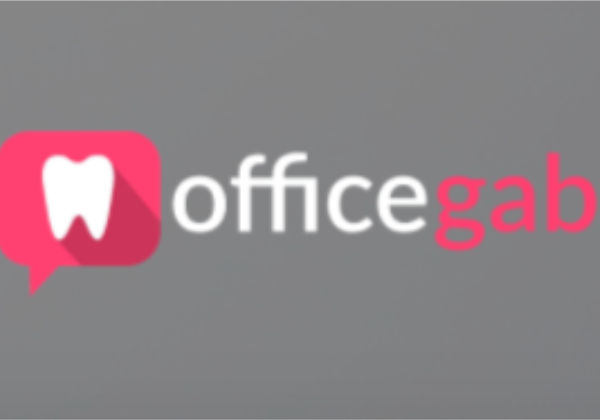 OfficeGab
Check out our digital office communication app!
The office communication app made by dentists for dentists
(coming soon)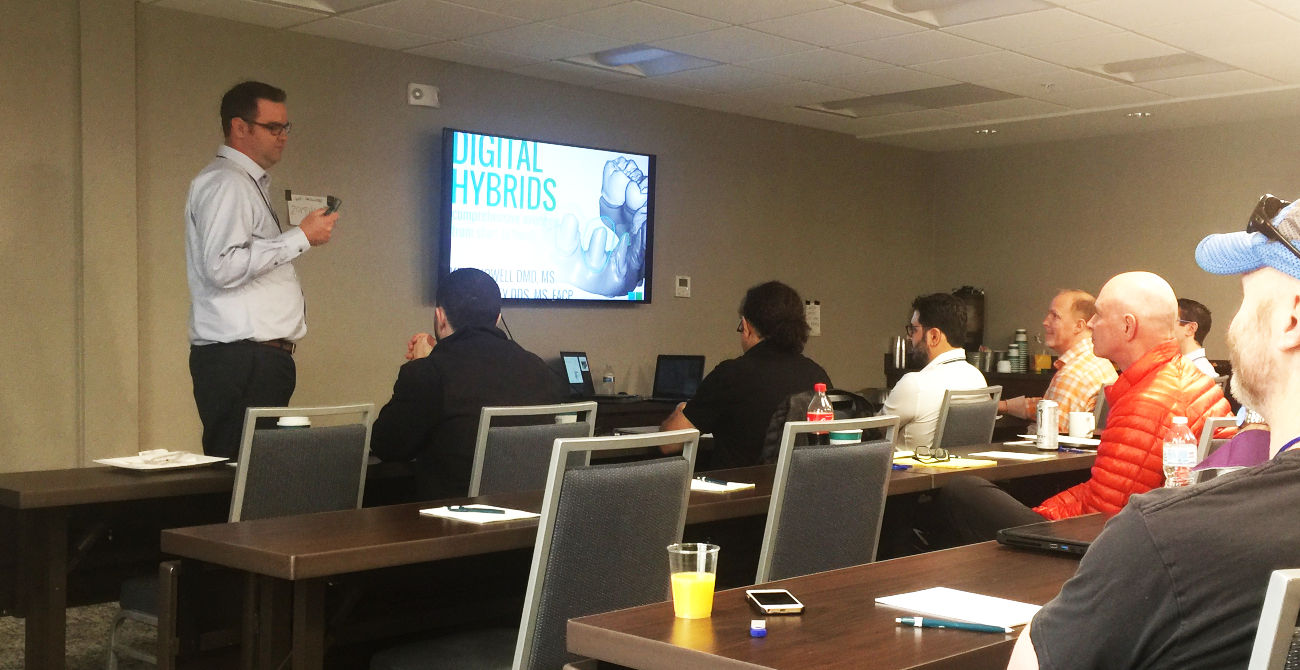 Teaching
Dr. Howell loves all things digital and has become one of the leading voices for digital dentistry. He has been teaching nationally since 2011.
Some of his specialties are…
Digital Dentures
Digital All-On-4
Implant Planning
All-On-4 Restoration clinical and Lab
Digital Interim Dentures
Education and Credentials
2011 - The Ohio State University | Master of Science (MS)
2008-20011 - The Ohio State University | Advanced Prosthodontics Education Program | Certificate in Prosthodontics
2004-2008 - Case Western Reserve University | College of Dentistry | Doctorate of Dental Medicine (DMD) | National Boards | Western Regional Boards
2001-2004 - Utah State University | Pre-Dental
1999-2001 - Ricks College | Pre-Dental
Awards and Accomplishments
National Association of Dental Laboratories: 2010 WOW Product Winner for the website, whatimplantisthat.com [2010]
American College of Prosthodontics Table Clinic 1st Place Winner [2010]
Research and Development
Co-creator of DigitalDDS.com, an online platform for video education specific to digital dentistry techniques.
Co-creator of WhatImplantIsThat.com, a web-based reference for dental implant radiographic identification [Launched 2010]. This project's aim is to assist dentists, dental labs, and even patients worldwide in identifying what implant they may have in their mouth or their patient's mouth using dental x-rays.
---