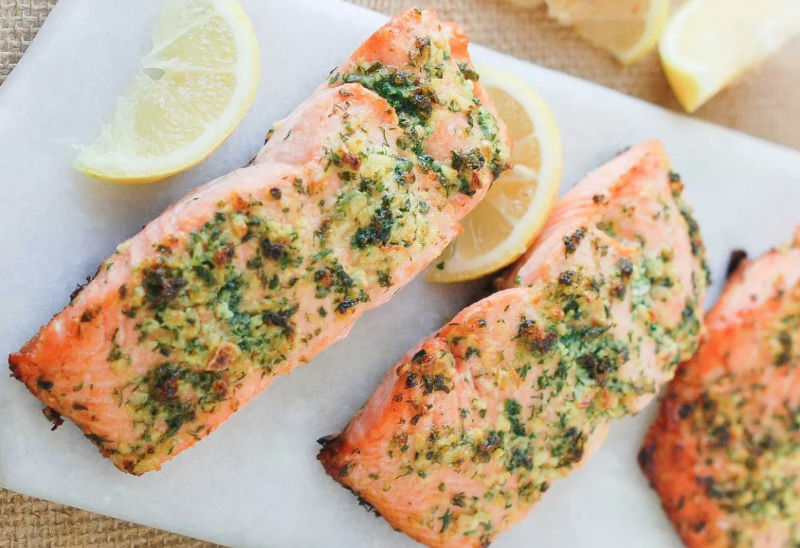 Prep Time: 5 mins
Cook Time: 25 mins
Total Time: 30 mins
½ cup olive oil

5 cloves cloves garlic, minced or pressed through a garlic press

½2 ½ tablespoons fresh lemon juice, or more to taste

1 tablespoon brown sugar

1 teaspoon dried oregano

1 teaspoon dried thyme

salt and freshly ground black pepper to taste

1 teaspoon olive oil

1 (3 pound) salmon fillet

¼ cup chopped fresh parsley

1 lemon, sliced
Preheat the oven to 375 degrees F (190 degrees C).
Combine 1/2 cup olive oil, garlic, lemon juice, brown sugar, oregano, thyme, salt, and pepper in a bowl.
Place a large piece of aluminum foil on a baking sheet and brush with 1 teaspoon olive oil. Place salmon, skin-side down, in the middle of the foil. Drizzle with olive oil mixture. Fold up the edges of the foil over salmon to create a packet, making sure to seal the edges.
Bake in the preheated oven until fish flakes easily with a fork, 20 to 25 minutes. Garnish with fresh parsley and lemon slices.
---