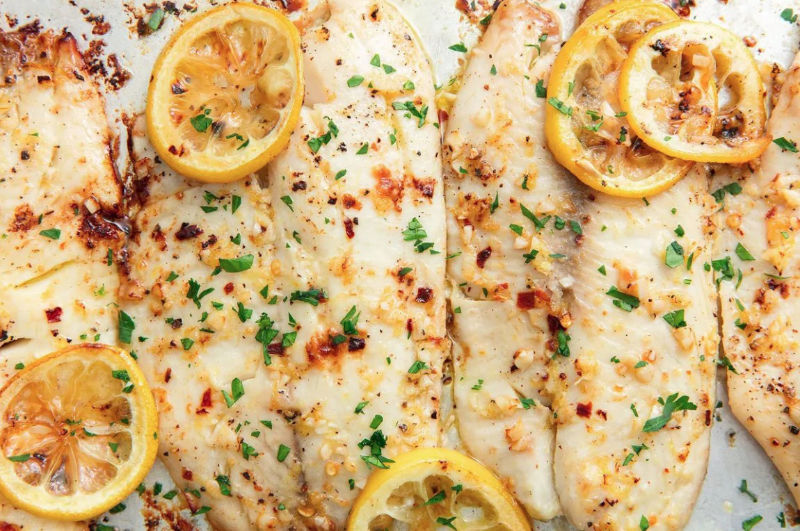 Prep Time: 5 mins
Cook Time: 25 mins
Total Time: 30 mins
4 (4 ounce) fillets tilapia

2 teaspoons butter

½ teaspoon garlic salt, or to taste

¼ teaspoon seafood seasoning (such as Old Bay), or to taste

1 lemon, sliced

1 (16 ounce) package frozen cauliflower with broccoli and red pepper (Cook until Tender)

salt and ground black pepper to taste
Preheat the oven to 375 degrees F (190 degrees F). Grease a 9x13-inch baking dish.
Place tilapia fillets in the bottom of the baking dish, then dot with butter and season with garlic salt and seafood seasoning. Top each fillet with a slice or two of lemon. Arrange frozen mixed vegetables around fillets and season lightly with salt and pepper. Cover the dish with aluminum foil.
Bake in the preheated oven until vegetables are tender and fish flakes easily with a fork, 25 to 30 minutes.
---